festival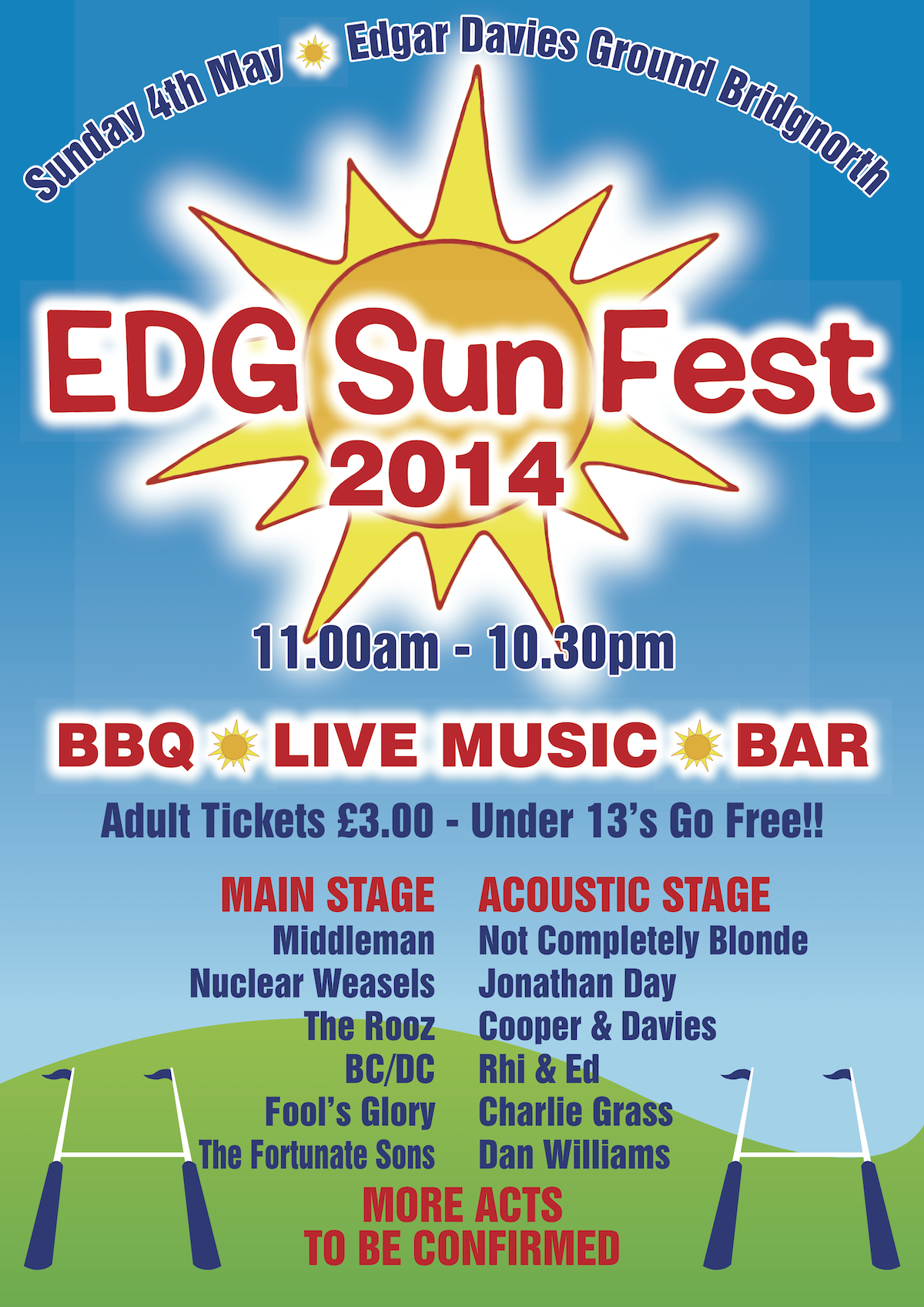 Published on April 7th, 2014 | by Kev Adams
} else { ?>
0
EDG Sun Fest May 4th 2014
Tickets are available now for the EDG Sun Fest on May 4th. Can't wait for this!
We've got some fantastic bands involved this year but kept the ticket price down to just £3 for adults and kept it free for under 13s to make it a great value day out for families too.
By charging a small amount we can make sure that all of the bands get paid for coming across. Something that's always been difficult at our free festival in August.