tv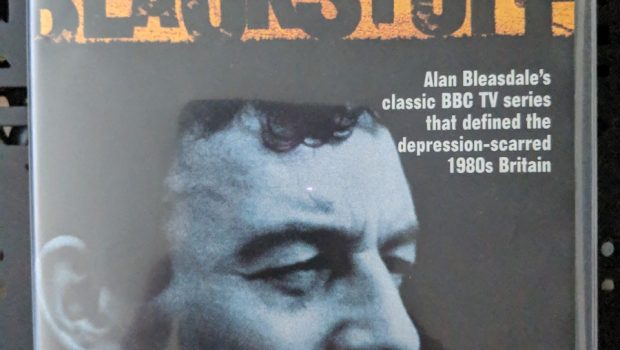 Published on December 14th, 2018 | by Kev Adams
Boys From The Black Stuff
I've just finished watching Alan Bleasdale's Boys From The Black Stuff, first aired in 1982.
It's a soul crushing tragedy with coal black dark humour and in many ways it could have been written last week too. Just replace the DSS sniffers (including a young Roy Cropper – sorry Royston I haven't Googled your real name) with Universal Credit touting DWP staff eager to dole out sanctions to reach targets. Sadly the BBC are unlikely to commission anything like this in 2018!
George Malone, who fought on the docks until he was blacklisted in '58 and ended up on the black stuff.
"We'd talk about many things… of politics and power
Come the day when we'd have inside toilets and proper bathrooms
Of Attlee and Bevan…"
Video clip from George's Last Ride
An earlier episode "Yosser's Story"
Yosser Hughes, sobbing his heart out: "I'm desperate Father Thomas, I don't know what to do"
Father Thomas: "Call me Dan"
Yosser: "I'm Desperate Dan"
Yosser: head butts the crucifix from the confession box wall
They don't make them like this anymore, where's the latter day "Play For Today" that gave Alan Bleasdale, Ken Loach and plenty more a platform to develop their work?